Corn Starch Processing Plant
Product Detail
Production Case
Corn starch processing plant, also known as maize starch processing plant. The common name is six valley powder, white with pale yellow powder. After corn dipping with 0.3% sulfite, through crushing, sieving, precipitation, dry and fine grinding process and made. Ordinary products contain a small amount of fat and protein, etc. Strong hygroscopicity, highest can reach more than 30%.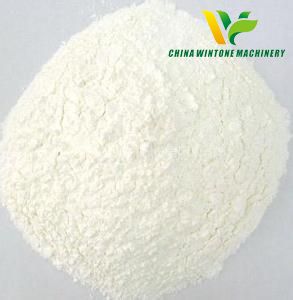 Corn starch processing plant is to use a combination of physical, chemical and biological process refined corn starch into high value products.For processing of raw material is starch by corn wet milling. Starch after purification by chemical method modified or amylase and glucose enzyme hydrolysis to produce glucose dextrose and oligosaccharides. If dextrose materials containing 30 -35% solid as a sweetener products for sale or is converted into high fructose syrup, usually to be under pressure and vacuum filtration and clarification with the filtering agent, it usually uses filtering agent to do vacuum filtration and clarification under the pressure.
For high fructose syrup, dextrose to clarified through ion exchange process, then in addition reaction with glucose isomerase. Dextrose may also convert into a variety of products by fermentation, such as ethanol, organic acids such as acetic acid, citric acid and lactic acid, amino acid lysine and tryptophan and glycerin. These still need to take special subsequent operations, in order to recycle, separation and purification.Corn starch processing plant is one of the main equipment produced by Win Tone Machinery.
---
Previous:
Corn Starch Production Line
---