Potato Starch Machinery
Product Detail
Production Case
As we all know, with the progress and development of the times, potato starch machinery is more and more popular in public. Potato starch and potato starch derivatives are used in many recipes, for example in noodles, wine gums, cocktail nuts, potato chips, hot dog sausages, bakery cream and instant soups and sauces, in gluten-free recipes in kosher foods for Passover and in Asian cuisine. In pastry, e. G. Sponge cake, it is used to keep the cake moist and give a soft texture. It is also occasionally used in the preparation of pre-packed grated cheese, to reduce sweating and binding.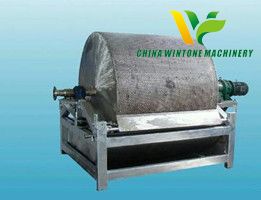 Our industrial and food grade potato starch is manufactured hygienically from chosen native potatoes.Win Tone machinery is a professional company manufacturing potato starch machinery. Potato starch consists of the granules separated from tuber of potato by a physical process.potato starch is strictly up to the European standard and is the top-grade production of all kinds of starch because of high whiteness, high viscosity, transparence, low-protein, low-acidity, making-membrane, anti-sedimentation and otherwise physical and chemical characters. It can be used for emulsification, thicker, stabilization, swell, excipient and so on. And it is as well widely used in food, pharmacy, chemical and dairy industries and so forth.
Our potato starch machinery has some advantage such as pure white, high viscosity and purity, and lowly acidity etc..
---
Previous:
Potato Starch Processing Plant
---