Potato Starch Equipment
Product Detail
Production Case
The quality of potatoes has very big influence on the quality of potato starch. Potato starch equipment can produce high quality potato starch.Starch and starch products on the national economy is of great significance. In the same way, starch machine for starch are also important, especially potato starch equipment.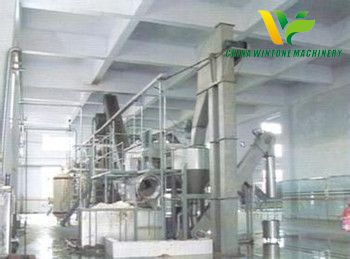 Potato starch equipment in the vast rural areas, the prevailing question is obvious processing technology. Production technology production equipment is relatively backward, poor quality of starch. And starch because of the silt is not thoroughly cleaned, crushed and separated a long time interval, resulting in starch, such as water quality, "Chen, black and miscellaneous", the low rate of extraction.
In a word, potato starch potato starch equipment and sweet potato starch equipment are basic same, but the industrial production of potato starch is easier than manual production.

---
Previous:
Potato Starch Machinery
Next:
Back to list
---