Chromatographic Separation
Product Detail
Production Case
We take use of fructose syrup F42 as raw material to manufacture of F90 high fructose syrup as an example to tell the chromatographic separation principle: F42 HFCS of sugar is about 42% fructose, 54% glucose, other 4% sugar.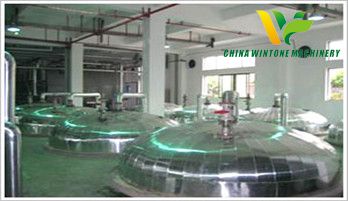 When injecting into F42 HFCS from the top of calcium type chromatographic separation resin column, sugar is slightly slower than the water flowed from the bottom of the separation column, and resin adsorption of different sugar traction strength also has the difference.When F42 HFCS from calcium chromatographic separation resin tops within a certain period of time, it changes to water flushing, and during the period of time to collect the bottom of the column effluent, then we can get different sugar solution. If we want to change the periodic intermittent manufacturing to continuous production, we will parallel a number of stagger time chromatographic separation column to use.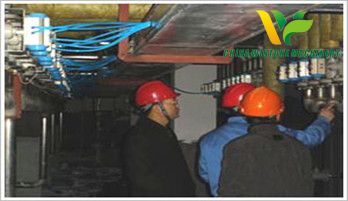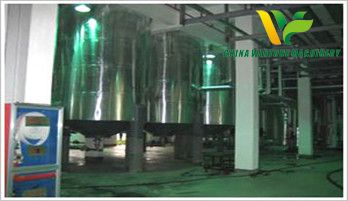 The chromatographic separation unit developed by Win Tone machinery is arranged a number of chromatographic separation columns in a straight line by computer program control pneumatic valve to realize the mistake operation. A complete set of equipment manufacturing costs have fallen to below 10 million dollars. Chromatographic separation technology is suitable for the separation of high value-added products, especially through regular physical or chemical method difficult to separate product, not suitable for manufacturing low value-added products.

---
Previous:
MVR Evaporators
---