Compulsory Mixing Vacuum Crystallization Cans
Product Detail
Production Case
Compulsory mixing vacuum crystallization cans developed by Win Tone can be used for the sugar cane, anhydrous glucose, monosodium glutamate, xylitol, maltitol and mannitol and other products vacuum evaporation crystallization (commonly known as boiled sugar). It can also be equipped with computer programming operating system according to the customer needs.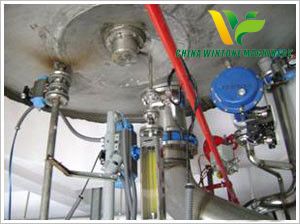 The top of this equipment adopts new type mechanical seal to realize good sealing effect. The bottom bearings use clean water lubrication. There will have no product contamination without lubricating grease. Mixer adopts propeller type, good effect of forced circulation, low power consumption. Endoscopic place equipped with a special microscope, convenient to observe and measure grain situation.
The working principle of vacuum evaporation crystallization: in the process of crystallization, solvent water constantly evaporates under the stable state of vacuum. The continuous decrease of solvent keeps solution in the supersaturated state, thus precipitation crystals and crystals grow up.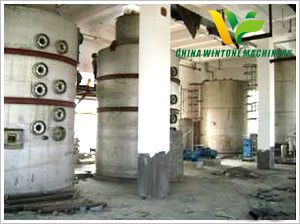 Three benefits of vacuum evaporation crystallization high temperature: first, it has fast speed; second, impurity at high temperatures is not easy to precipitate to get high purity crystal products; third, it is not easy to dye.
  Using vacuum evaporation crystallization cans to complete crystallization process, you can also use the lens with a microscope to observe the material crystallization situation, and the pseudo crystal can be handled in time so as to guarantee the epigranular final product. Using vacuum evaporation crystallization cans for crystallization, can control the particle size of the final product by adjusting the adding amount to meet different customer's different particle size requirements.

---
---